plastic extruder head for wire/cable extrusion line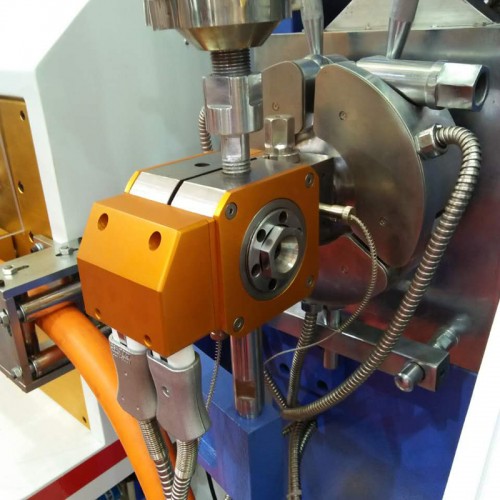 Product Details
1. CCV power cable extrusion mould
2. Extruder accessory parts(crosshead clamp,cartridge, breaker plate, heater, thermocouple,etc)
3. Stranded wire mould
4. PTFE teflon extrusion head
5. U7 series extrusion head
6. U14 series extrusion head
7. U30 series extrusion head
8. U50 series extrusion head
9. 150mm cable extrusion head
10. Low-smoke Non-halogen extrusion head
11. Ajustable multi layer crosshead
12. Manul centering crosshead
13. Flat cable extrusion head
14. Wire drawing dies
15. Extrusion dies/moulds
16. Pipe extrusion head
About us---Kunshan Yishida Mould Machinery Co.,Ltd
1.we have established in 1998 and has almost 20years experience in this field.
2.We can produce cable diameter range from 0.24mm-200mm
3.We produce hundreds of machine heads,such as free adjustable,adjustable,single-layer,double-layer co-extrusion,three-layer co-extrusion,flat wire,high temperature wire extrusion head.etc.
4.We have introduced several sets of domestic advanced five-axis CNC machining centers and CNC laths and other professional production exquipments.
5. we have exported to Russia, Australia, Czech Republic,Uzbekistan,Kazakhstan,USA, Columbia,Turkey,etc till now