custom made wire drawing dies for copper wire from Kunshan Yishida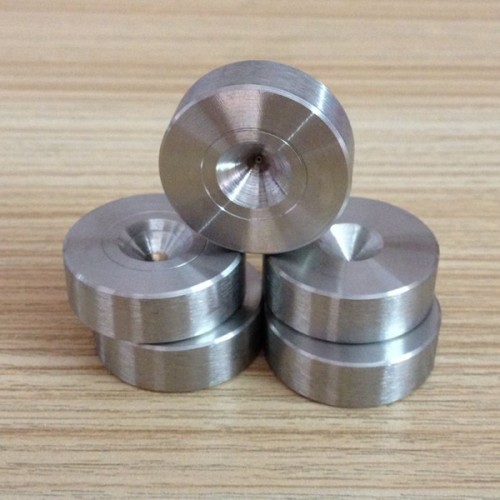 Product Details
Carbide Wire Drawing Dies
Applications:
Wire Drawing Die.
Carbide Drawing Die.
Cemented Carbide Drawing Dies.
Carbide Wire Drawing Die.
1. Dies for drawing metal wires
2. Dies for rods.
3. Dies for tubes.
4. Dies for plugs.
5. Non-standard drawing dies
1,Raw material composition

The raw material of Pcd drawing dies from GE ,USA.The useful life is much longer than ordinary material.As we all know,people spend a lot of times on change the broken drawing dies,so the better the drawing die ,the better productive efficiency.
2,Heat conduction performance of high corrosion resistance
Cemented carbide drawing die, on the wire drawing process, the heat generated by cemented carbide die conduction, lower friction coefficient, in the wet drawing lubrication, the cooling lubricant with good corrosion resistance, wet lubrication drawing in acid solution, is more effective!
About us---Kunshan Yishida Mould Machinery Co.,Ltd
1.we are a professional designed&manufacturer of electric wire head mould.
2.we have established in 1998 and has almost 20years experience in this field.
3.We can produce cable diameter range from 0.24mm-200mm
4.We produce hundreds of machine heads,such as free adjustable,adjustable,single-layer,double-layer co-extrusion,three-layer co-extrusion,flat wire,high temperature wire extrusion head.etc.
5.We have introduced several sets of domestic advanced five-axis CNC machining centers and CNC laths and other professional production exquipments.
welcome contact us to start business...
we guarantee your inquiry will be replied within 20hours...