Belt Conveyor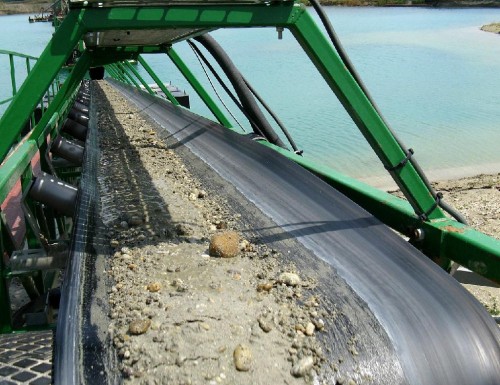 Brand:
NHI
Specification:
Location
Liaoning Shenyang
Pubdate:
2017-08-22

【visited:117 favorite:0 comment:0】
Product Details
The belt conveyor is a kind of continuous transporting equipment with traction property. The belt conveyor is widely used in coal, mining, metallurgy, ports, building materials, chemical, light industry, oil, transportation and etc. The belt conveyor could be used for transporting bulk, granulous materials. Compared with other conveying equipment, the belt conveyor has many advantages such as long conveying distance, large volume, continuous conveying, reliable running, automation and centralization control. The main components of belt conveyor includes tail pulley(bend pulley), feeding device, upper supporting roller, frame, safety protection device, conveyer belt, driving pulley, dumping device, sweeper, driving device, lower supporting roller, impact idler, tension device and etc.
Specification Parameter
Width of Belt: 500mm, 650mm, 800mm, 1000mm, 1200mm, 1400mm, 1600mm, 1800mm, 2000mm, 2200mm, 2400mm(Other specification could be made according to the requirements of customers)
Speed of belt: 0.8m/s, 1.0m/s, 1.25m/s, 1.6m/s, 2.0m/s, 2.5m/s, 3.15m/s, 4.0m/s and so on.
Materials of belt: canvas CC-56, nylon NN100-300, polyester EP100-600, steel wire steel wire and so on.
Inclination: 0-15°
installed power: 2*500, 3*500, 2*400, 2*315, 2*630 and so on.
More Products from This Supplier