Top Quality Androgen Sarms Lgd-4033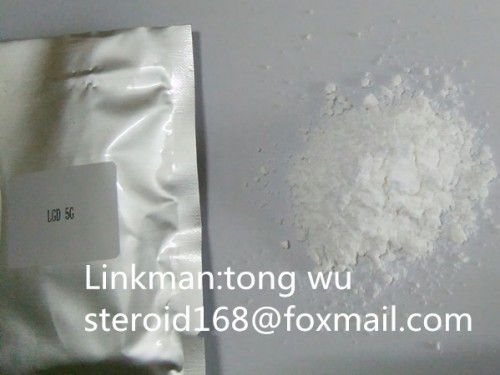 Product Details
LGD-4033 (Anabolicum)
Cas No:1165910-22-4
MF: C14H12F6N2O
MW: 338.2482992
Assay:99%
Appearance: White crystalline powder
Application: pharmacological profile similar to that of enobosarm, Ostarine,MK-2866.

Specifications:
Item
Specification
Result
Appearance
white to off-white powder
pass
Identification
The retention time of the major peak isconfirm to the RS
pass
Loss on Drying
Not more than 0.5%
0.33%
Assay(HPLC)
Not less than 98.0%
98.85%
Ignition residue
Not more than 0.1%
pass
Heavy metal
Not more than 20 ppm

We have built modern workshop according to GMP standard. Based on more than 10 years' experience in this industry, we have established perfect manufacturing management system, quality assurance system and sales service system, and have passed ISO9001 and ISO14001.

Our advantages:
1. Rich experience.
2. Great quality, purity and favourable.
3. Safe and fast delivery.
4. Good after-sales service.

We have the special way can ship 0.01kg to 3.5kg products at a time. We can offer the melting powder into liquid service. And ship the liquid in the special bottles. According to your request and the quantity what you buy, we have several packaging methods for your choice. Safety and quick shipping to you.